Every day we all get bombarded with ads begging us to upgrade our phone service, get faster Internet speeds, and sign up for "premium" plans for just about everything. Even if we do get roped in to one of these schemes, it's still never enough. The ads keep coming, telling us we need to upgrade to something better. If only advertisers were forced to tell the whole truth. In this installment of  Ad Spoofs, we tackle the world's largest professional network: LinkedIn.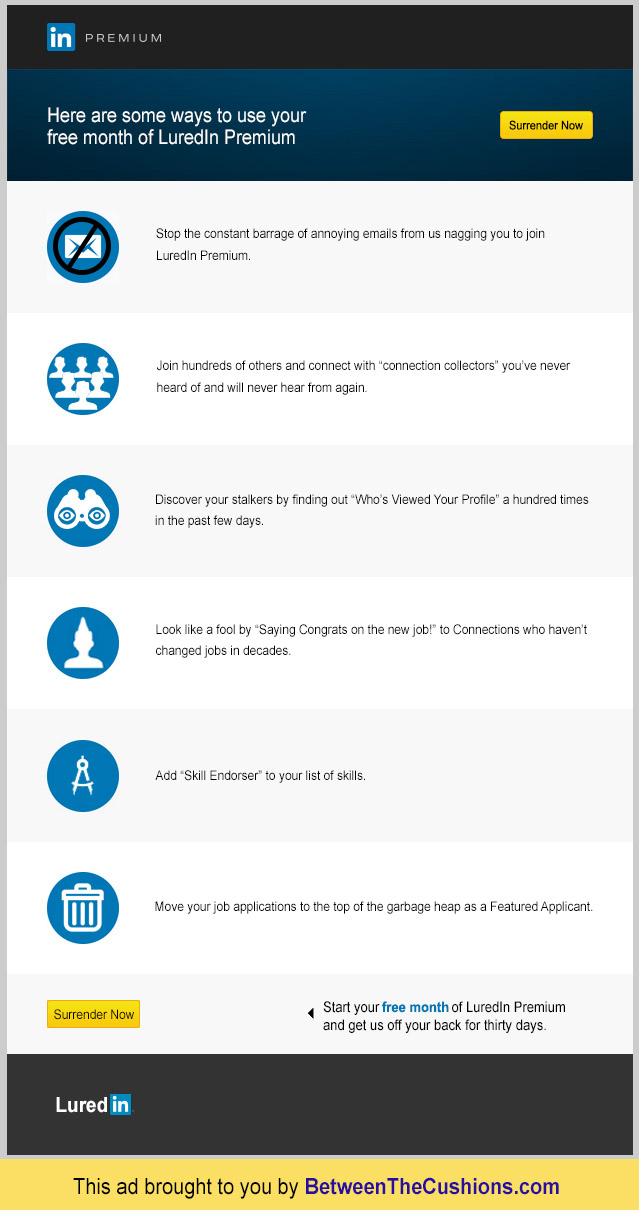 Here are some ways to use your free month of LuredIn Premium:
Stop the constant barrage of annoying emails from us nagging you to join LuredIn Premium.
Join hundreds of others and connect with "connection collectors" you've never heard of and will never hear from again.
Discover your stalkers by finding out "Who's Viewed Your Profile" a hundred times in the past few days.
Look like a fool by "Saying Congrats on the new job!" to Connections who haven't changed jobs in decades.
Add "Skill Endorser" to your list of skills.
Move your job applications to the top of the garbage heap as a Featured Applicant.
Start your free month of LuredIn Premium and get us off your back for thirty days.